S&S has been providing professional commercial service for NSW client for 25 years (as of 2014).  We are proud of our long tradition of customer care and quality workmanship.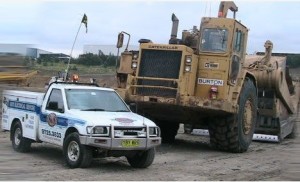 Our company is driven by a series of core values that begin with integrity.  We pride ourselves on doing what we say we will and when we promise to do it.  While we cannot always do the impossible, we will put all of our expertise to work on your project so that we can both find the best outcome possible.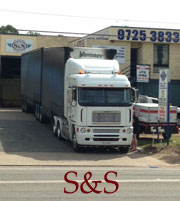 Our employees are a key reason that S&S is one of the leading auto electrical and equipment maintenance companies in the Sydney area.  We expect our staff to treat you respectfully and we hope you will return the same respect for their expertise and dedication for solving your problems.
We have a fully outfitted fleet of service trucks that cover the complete NSW region and beyond when requested.  We are located in Smithfield and can be in Parramatta in 10 minutes, Penrith or Ingleburn-Minto and can be in the city in about 30 minutes.
Call on us when you need electrical or air conditioning service of any kind.  We'll be happy to help.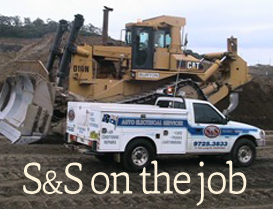 Ongoing Maintenance Programs from S&S
A day or two lost in the middle of a big project can cost you thousands of dollars.
Save the headaches and time lost of a break down in the middle of a job by signing up for our ongoing maintenance program.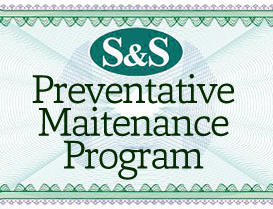 We come out and evaluate your equipment and set up a preventative maintenance program where we inspect your equipment on a seasonal basis to look for wear and tear that may cause a break down. We'll then advise you of any trouble spots and you can approve and arrange a down period where were we can inspect and repair wiring and components so save future breakdowns and downtime.