Proper Equipment Maintenance the S&S Way
Maintaining heavy equipment and trucks in the field can be a challenging prospect. Your S&S repairman understands electrical theory and how it applies to  your heavy equipment, including both diesel power and petrol powered units.  We are prepared to diagnose such electrical issues as ignition problems, charging, instrumentation, gauges and lighting.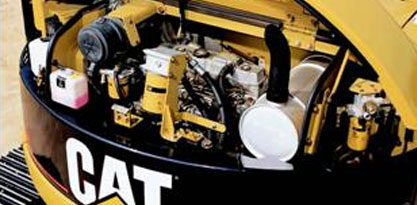 We have access to schematics for almost any machinery in current use which allows us to discover hidden issues that may be creating your electric problems.  Smart technicians not only find and repair electrical problems but it is also vital to discover where your electrical problems originated.  Was the problem simply from normal wear and tear or are there other symptoms that could be creating problems for you.  Furthermore much of your equipment's functions rely on a properly functioning electrical system, so even when your equipment problems don't appear to be electrically based, this may be the case.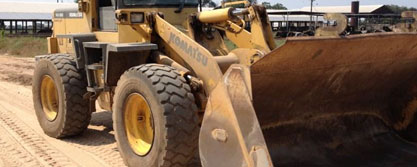 Air conditioning is another S&S specialty.  If  your trucks or heavy equipment have AC problems we can visit your site, diagnose your problems and make repairs.  We make sure your ventilation system is functioning properly, including making sure that the filtration system is protecting the equipment operator.  Our goal is to make sure your cab comfort is our primary concern.   If you are looking for a source to retrofit air conditioning on equipment that currently does not have AC we can provide consultation on this and advise you if it can be done.
A good outside maintenance company is a valuable consultant.  You can call on them when you have questions and concerns about your equipment, and they are always happy to provide a point of view on any  upcoming purchases you may have.  Another reason a good service supplier is handy is they can often have back up parts and equipment that is not always accessible to everyone.  S&S Automotive Electric provides the expertise and the support a busy production business needs to keep their equipment running well all the time.  Call on us to discuss your truck and equipment maintenance needs.